LIFE CHANGING MOMENTS

What others are saying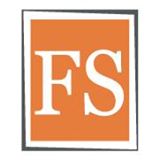 Frank has taken the readers on a ride of leadership through his personal journey, and laid out what it takes to be a good leader. Great read for basic leadership training.
Hunter Wang, CFP, Lead Strategist
FS Financial Strategies

Thoughtfully written, full of carefully researched information presented in a fun read. 'Force of Change' will inform and give a smile to anyone in the non profit sector.
Les Roberson, Board President
Langley Senior Resources Society

The premise of your story was solid and I appreciate how it shows Charles growth and progress as the story unfolds.
Jonathan Pastrano, Cardiac Sonographer
Surrey Memorial Hospital